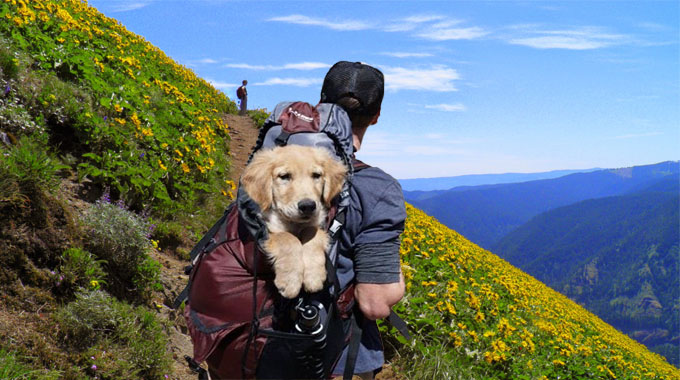 We love our furry, four-legged friends and sometimes it can feel hard leaving them behind when we go on holiday. However, bringing pets along when travelling is becoming more common, with 37% of families saying they have recently been travelling with their fluffy companions. For many pets, travelling away from home can prove an anxious and stressful time. In this blog post, we cover a few ways that you can improve your pet's experience when travelling.
4 ways to improve your pets experience when travelling
After all the treats are packed and the multi-pet insurance is taken care of, it's important to consider ways to make travelling easier on your furry friends. It may be the first time your pet is spending a long time in the car or staying in a new location. Below we've listed a few simple ways to make the experience better for them overall.
1. Keep them hydrated
Hydration is key when travelling in the summer. Cars can get hot very quickly and it's vital you keep your pet regularly watered and fed. Make sure to make regular stops to allow them to drink, and also keep windows open for them on hot days to make sure they don't overheat.
2. Make regular pit stops
If you're taking a particularly long journey, ensure that you make regular pit stops. Your pet will need to stretch its legs after being in a travel crate for a certain amount of time and will also need time …